The Top Five Benefits of Replacing Your Windows & Doors
How old are the windows and doors in your home? If you have an older home, it may be time to consider replacing them with better-engineered versions if you experience any of these signs.
Cool air escaping from your home and hot air getting in.
You must fight with your windows to open and close them.
You hear too much outdoor noise when you're in the house.
You see daylight around the perimeter of the windows or doors.
The windows and doors rattle when it is breezy outside.
Dust storms leave a layer of dust on the windowsills.
Don't put up with the aggravation any longer.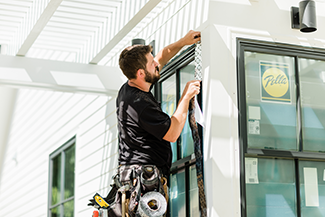 Pella, a Rosie-Certified Partner, explains the top five benefits of replacing old or inefficient windows and doors.
Aesthetics
New windows and doors can dramatically improve the beauty of your home – inside and out. Wood, fiberglass, and vinyl windows are available in a range of interior and exterior finishes to coordinate with your style and the style of your home. Enhance your curb appeal with a striking black exterior window finish or make a colorful statement with vibrant red exterior cladding. An updated exterior aesthetic will also help improve the overall value of your home.
According to the Remodeling 2020 Cost vs. Value Report, new vinyl windows can return homeowners over 73% of the project cost upon resale. A wood window replacement can fetch 69%, as can a steel entry door.
Some prospective home buyers might turn away if they know a home's windows need to or are close to needing replacement. Don't wait until you're ready to sell — enjoy the benefits of new windows and doors while you still live there — and then enjoy the return on your investment.
Low-maintenance solutions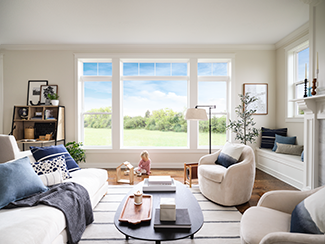 Today's windows and doors are designed to be low maintenance. Convenient features like between-the-glass blinds reduce the need for dusting. Sashes that tilt in make it easier to clean places that used to be harder to reach. Spend less time cleaning and more time enjoying the view through your beautiful new or replacement Pella window.
Sound Isolation
New or replacement windows help combat the outside noise we live with every day by providing a more restful environment. Insulating frames and triple-pane glass can help reduce the noise from traffic, lawnmowers, and barking dogs. That means fewer naptime interruptions and more peace and quiet for you.
Comfort & Energy Efficiency
Help reduce cold drafts and hot spots in your home with energy-efficient, well-sealed new or replacement windows.
Argon gas between the glass of dual- or triple-pane windows helps prevent heat transfer and reduces the amount of ultraviolet rays that enter your home. Properly installed new or replacement windows form a tight seal with your home and prevent air leaks. Updated windows can help keep climate-controlled air in and your living space more consistently comfortable, ultimately helping to lower your energy costs.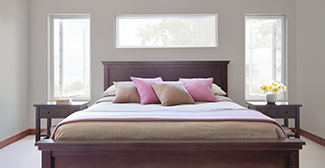 New windows can also reduce wear on your furnace and air conditioner, helping you save money by improving your home's energy efficiency. ENERGY STAR® certified windows help lower utility costs, protect the environment, and enhance the overall comfort of your home.
Wood, fiberglass, and vinyl windows are all available in energy-efficient options. Wood is a natural material with low conductivity. That means a wood window frame has very little heat transfer and is naturally insulating. Fiberglass windows made from Pella's patented, five-layer fiberglass material can withstand extreme fluctuations in temperature making them excellent choices for diverse climates. Vinyl windows, comprised of multiple insulating air chambers, help keep your home warm in the winter and cool in the summer.
Take comfort knowing that new, operable wood, fiberglass, or vinyl windows will provide fresh air and improved functionality can benefit the safety of your family, too.
Windows and doors that stick or are hard to open can be a safety hazard. If you or your family must exit the home quickly due to fire, intruders, or other emergencies, you need exit points that will open easily and quickly.
Newer windows also feature enhanced security options, including up-to-date locks and security sensors, providing homeowners with additional peace
of mind.
Keep Out Dust With A Tight Seal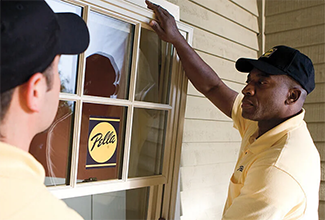 Reduce dust and allergens.One of the conveniences of modern windows includes between-the-glass blinds and shades. Securely tucked between the panes of glass within a window frame, these blinds and shades stay protected from dust, helping to harbor fewer indoor allergens in your home and the amount of time spent cleaning your window coverings. Because between-the-glass blinds and shades are cordless, they are safe and out of the way for pets and children.
The benefits of replacing old windows and doors far outweighs living with ones that don't perform to the extent that they should.
SPECIAL OFFER: $100 Off Per Qualifying Window & $300 Off Per Qualifying Door. Offer Expires December 31, 2022.
###
Podcast
Adam Homer of Pella Windows And Doors discusses the benefits of upgrading to better engineered windows. More than just energy efficiency, homeowners are looking for aesthetics, low maintenance, dust and noise reduction. Windows and doors can be the weakest link in your home's efficiency.
SPONSORED BY: PELLA WINDOWS & DOORS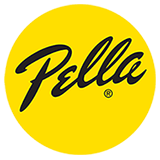 Since 1925, building professionals have looked to Pella for innovative window and door solutions. Today, the Pella® family of brands offers a full range of quality windows and doors for new construction, remodeling, and replacement projects. We are particularly proud that we can offer our residential and commercial customers windows and doors to meet virtually any style or budget. Pella Gilbert | Pella Tucson | Pella Phoenix
Photo Credits
Related Content
---
Print this page