Rosie on the House | EVERY ARIZONA HOMEOWNER'S BEST FRIEND!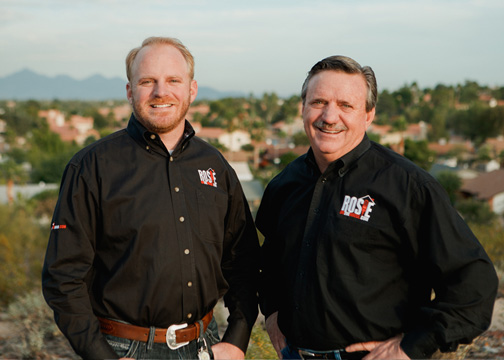 Since 1988, Rosie on the House's mission is to be every Arizona homeowner's best friend. As Arizona's most trusted home improvement resource, Rosie on the House protects, informs and entertains Arizonan's with its statewide weekend radio program, weekly newspaper columns, trusted referral network (electrical, plumbing, painting, air conditioning, roofing, etc.), and the State's largest collection of do-it-yourself articles, tips and advice on RosieontheHouse.com. The most-listened to, syndicated weekend radio program, heard every Saturday morning in Phoenix, Tucson, Green Valley, Prescott, Flagstaff and Sedona.
Rosie on the House first developed its referral network ensuring that partners are the very best-of-the-best. Each Rosie-Certified partner undergoes a complete and thorough background check, must have worked in their specialty for at least five years, has demonstrated a commitment to their community, demonstrates excellent customer service, and has earned respect among their peers and competitors. All network members must have good credit records and be in good standing with the Arizona Registrar of Contractors.
---
VOTE for Rosie on the House!
For 11 years in a row, Rosie on the House has been Ranked #1 Referral/Rating Service in Ranking Arizona for its high-quality, top notch contractor and home services referral network.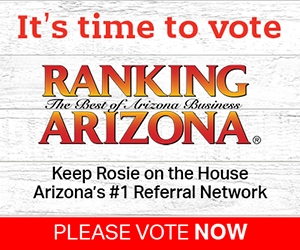 Head over to AZ Big Media
Select the Business Services category
Select Referral/Rating Services
Scroll to Rosie on the House and click VOTE!
Be sure to keep voting for us every day!