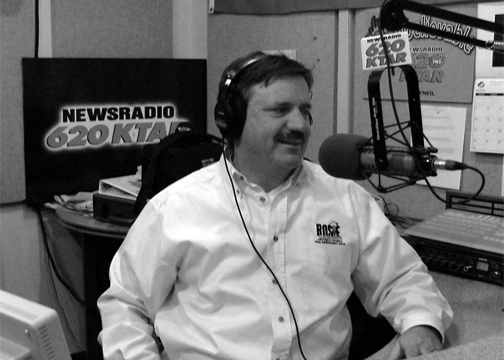 The Rosie on the House story began in 1988, when Louisiana-born Rosie Romero, who moved to Arizona as a boy with his family, founded Legacy Custom Building & Remodeling in Scottsdale.
Around the same time, Rosie joined a national organization. After just one meeting, the group agreed that Rosie, with his many years of remodeling experience, his easy way with people and his home-spun Cajun humor, would be a natural at hosting a radio show of his own.ion of builders and remodelers who were committed to helping each other grow and learn by sharing their successes and challenges. On a visit to a Georgia-based colleague, he met a group of remodelers who were sharing their expertise with their community via a radio talk show about home improvement.
So Rosie pitched the idea to Phoenix's own KTAR. The radio station's programming director loved Rosie's idea for a home improvement call-in show but wasn't convinced the Cajun carpenter could pull it off without any radio experience. He advised Rosie to take the concept to the much smaller KNFF, where he could create a show that perhaps later might air on the larger station on Saturday mornings.
Rosie did, and the show was a hit. Rosie doled out easy-to-understand, common-sense advice to do-it-yourselfers about all kinds of projects around the home. He referred listeners to area contractors he trusted to help them with their home improvement jobs and offer them top-notch customer service and honest pricing.
Within three months, KTAR invited him to join its Saturday morning lineup. Rosie on the House has aired on KTAR ever since.
But that's just the start. In the mid 1990s, television station KTVK-3TV convinced Rosie his popular on-air persona would work just as well on TV as on the radio. Rosie has done regular home improvement segments on Good Morning Arizona ever since.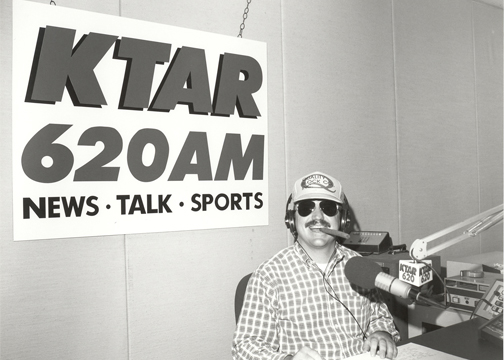 In 2001, Rosie's oldest son, Romey, a born handyman and trained home inspector, joined his dad as co-host of Rosie on the House. A year later, the father-and-son team agreed to devote themselves full-time to helping Arizonans with their home-improvement questions, and Rosie sold the majority of his stock in Legacy Custom Building & Remodeling to key employees.
By 2004, Tucson-based news-talk radio station KNST added Rosie on the House to its Saturday morning schedule. Sedona's KAZM did the same in 2007 and Prescott's KQNA; then in 2009 KAFF in Flagstaff and most recently in 2013 KGVY in Green Valley. The Arizona Republic has published Rosie's weekly On the House column since 2003. Also, catch Rosie's articles in The Arizona Daily Star in Tucson, the Casa Grande Dispatch and the Green Valley News.
Today, Rosie on the House is Arizona's most trusted source of home-improvement advice and know-how. Rosie and Romey consider that an honor and a responsibility. So they personally screen local contractors to participate as their partners in an extensive Referral Network that listeners and fans can count on for solid recommendations. A Rosie-certified member is one Rosie and Romey believe homeowners can count on to be honest, fair, knowledgeable and highly skilled.
After 28 years on the air, Rosie is still having a blast. So are homeowners and do-it-yourselfers, who have made Rosie on the House Arizona's No.1 home improvement show.