Getting Your Garden Ready For Warm Season Flowers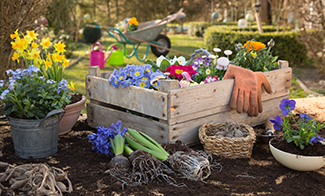 Let's jump into Notes From The Nursery with Jay Harper! Tune-In Saturday, we'll be talking about the best warm season flowers to plant. Plus, we'll be covering
Tips for planting in pots
Lawn transition
Artificial turf
and more!
With weeds making their presence known, in a big way, Romey recommends reaching out to Scottsdale Weed Control. This Certified Partner will help you with your lawn and weeds.
Outdoor Living Home Maintenance To-Do | #WarmSeasonFlowers
###
Podcast
You can have color in the summer with warm season flowers. Jay Harper discusses what to plant. Ray Lopez of Scottsdale Weed Control and Liberty Greens (artificial turf) talks about the attention to detail in purchasing and installing artificial turf. Plus 17 year old Luke Lopez discusses getting into the business while finishing high school. LIVE FROM SANDERSON FORD!
Photo Credit
Related Content