Deciduous Trees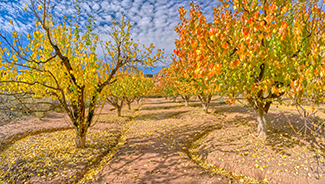 1/27/18 Conversation: Romey and Greg Peterson of the Urban Farm talk about 'urban orcharding', including:
Growing fruit trees at the correct size
The 3 things you DON'T do when planting fruit trees
His 'Six Six' rule for planting
How to make healthy soil
The 3 things you CAN DO when planting trees.
You'll be eating fresh fruit from your own trees!
Home Maintenance To-Do: #DeciduousTrees #DeciduousFruitTrees
###
Podcast
Time to fertilize citrus trees and proper pruning for new spring growth. Applying pre-emergent to deter weeds. If you have winter lawns, some tips to keep it going. Or remove it completely and get a rebate from local city municipalities. Oh, get your tomatoes and other garden plants in your hedgerows, planters, etc. Jay Harper's got your back!
__________
Photo Credits:
RELATED CONTENT: